We meet on the 3rd Saturday of the month. (Mostly! If the date changes, we will post it here.) You are very welcome to join us!
When – from 9.30am till 12.30 – whatever time you can give
Where – St Andrew's Churchyard, Chesterton
Tools – secateurs, loppers, rakes, pruning saws, bags for litter, hand forks, GLOVES AND GOOD SHOES
Refreshments – at 11-ish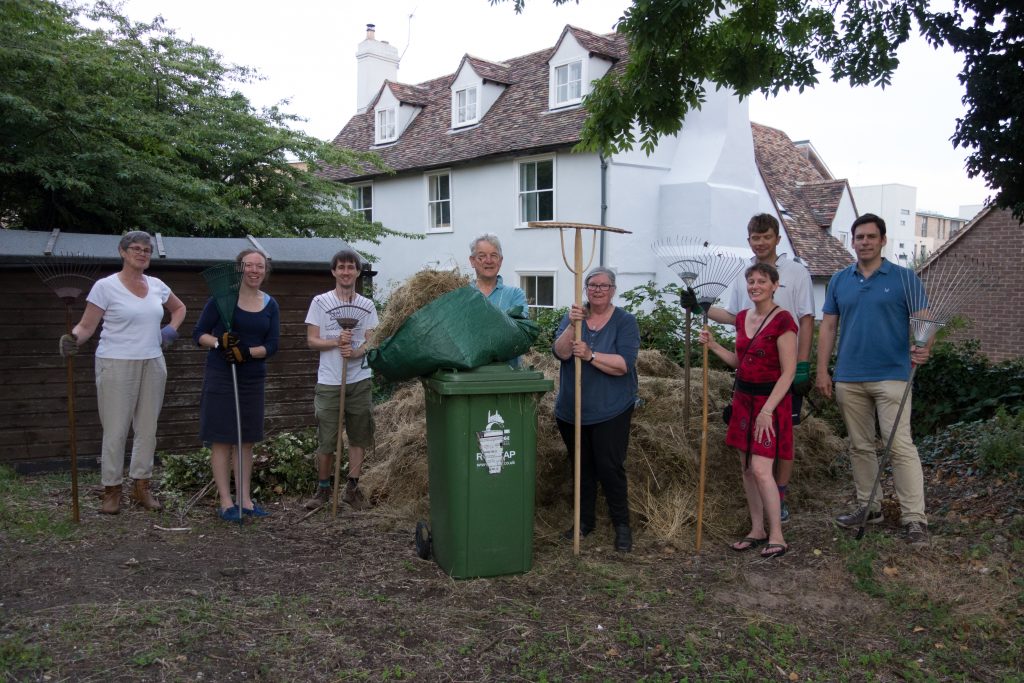 We are working with the City Council to establish a Management Plan for the churchyard with bio-diversity the first consideration.

They cut our grass for us at times of year that will allow wild flowers and grasses to flourish and attract birds and insects.

We work to keep ivy under control and other plants and tree seedlings that will engulf and eventually spoil graves.

Together with Cambridge Hedgehogs, we are working to create a sympathetic habitat for these endangered creatures and other small mammals. We are twinned in this endeavour with St Andrew's, Cherry Hinton.
In all our efforts to look after the churchyard we are building on the legacy of Philip and Margaret White, who for many years worked tirelessly to cut down thickets, spray invasive plant species, collect litter, make sure the graves were tidy, and even on one occasion cut up a big horse chestnut tree blown down in a gale! …